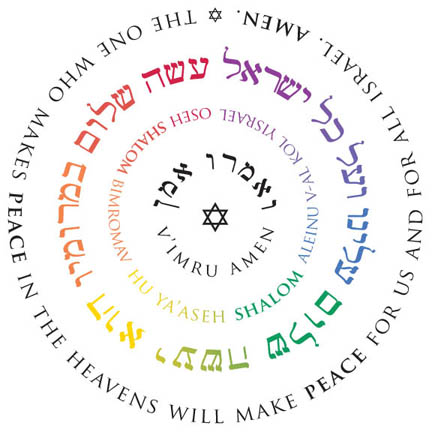 Finished size (unframed):
5"x5" square
Digitally printed on 100lb white text stock.
Oseh Shalom
The One who makes peace in the heavens will make peace for us and for all Israel. Amen.
This simple and eloquent prayer for peace begins with a phrase taken from Job 25:2, "oseh shalom bimromav". The expanded sentiment appears in many Jewish contexts, including at least two well-loved folk melodies. It closes both the Kaddish prayer and the Elokai Ntzor meditation after the Amidah (this layout is adapted from a detail view of the larger piece).
To Order:
All prices include FREE standard shipping within the US.