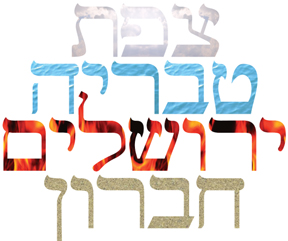 Finished size (unframed):
8"x10" horizontal
Digitally printed on 100lb white text stock.
Elements (The Holy Cities)
There are four holy cities in Israel, which, according to the Jewish mystical tradition, correspond to the four elements: The arrangement in this piece is based on their geographic order, north to south.

To Order:
All prices include FREE standard shipping within the US.