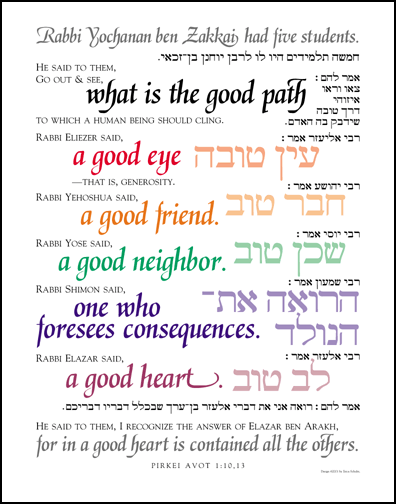 Finished size (unframed):
11"x14" vertical
Digitally printed on 100lb white text stock.
What is the good path?
Pirkei Avot, the "Ethics of the Fathers", is a section of the Mishna that is chock-full of pithy ethical and moral statements from our Talmud-era Sages. In this passage (Pirkei Avot 2:10,13), Rabbi Yochanan ben Zakkai teaches his five disciples that having "a good heart" comprises a multitude of lesser virtues.

This piece was originally commissioned in 2001 as a gift for Rabbi Myrna Matsa.

To Order:
All prices include FREE standard shipping within the US.